SARINFO - Calendar!
Announcements of SAR Events

Post your upcoming SAR Events to SARINFO!



SARINFO - Division of SAR Technology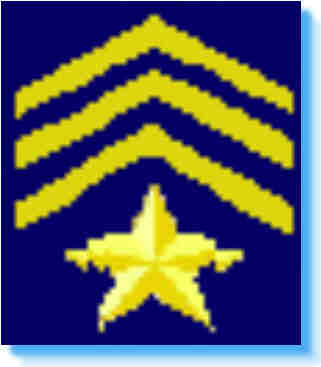 'Incident Commander Pro' software
SAR Technology Inc. releases 'Incident Commander 5.0' International Edition!
'Incident Commander' software help find Whistler Alpine Hiker Lost for Six Days
Spearhead Traverse Alpine Rescue managed using 'Incident Commander' software
'Incident Commander' software permits faster, more Efficient Response to the Avalanche Incident
Pre-Planned 'Incident Commander' Mission matches actual Major Flood-Response Mission
'Incident Commander' software assists Evacuation Response for 30,000 fleeing Forest Fires
View 'Incident Commander' Example Mission! &
Pre-Planned Mission!
Watch 'Incident Commander' software On-Line Training!
'Incident Commander' software helps police solve old 'Cold Squad' Cases
Major wilderness search on Mt. Elizabeth managed using 'Incident Commander' Software
Browse the Calendar of Events:
Tri-State Search & Rescue Conference
15–19th September, 2004
Belleayre Mountain Ski Area
Highmont, NY
(Northern Catskills)
Sponsored by the NYFEDSAR, SAR C of NJ, PA SAR C
Hosted by New Jersey Search and Rescue and New York Search & Rescue
Training classes include:
NYS Dept of Environmental Conservation (DEC) Certification Classes,
NASAR SAR Tech Certifications, Multiple Canine Training Tracks,
GPS Use, Digital Mapping, Personal Locator Beacons (PLB's),
CASIE IV, Incident Command System 300, Map & Compass Challenge,
Mounted SAR, Communications, Aircraft Search Management
Equipment Vendors including Newburgh Rescue Supply & SAR Camp,
Plus our Famous Live Auction!
The following requested classes are among others that are still in negotiation or planning:
Wilderness Medical, Cave Rescue, Rope Rescue, SAR Management
PA Dept of Conservation & Natural Resources (DCNR) Certification Classes
Registration Will Open on June 1, 2004


Tent, Car, Camper and RV (dry) Camping included (no hookups)
Pre-Conference Program Costs: (15 – 16 September 2004)


-Wednesday & Thursday: $60 / day or $100 / both ($85 / day after September 1st)


(Includes: classes, camping, breakfast, lunch and dinner)


-Wednesday & Thursday without meal service $50 / day ($60 / day after September 1st)
Conference Sessions: (17 – 19 September 2004)


-Friday Breakfast through Sunday Breakfast $130 ($150 after September 1st)


-Friday or Saturday Daily Rate (with meals) $75/ day ($85 after September 1st)


-Friday or Saturday without meal service $65 / day

Program Fees:


-All two-day canine track courses will cost $65.00 additional


-Nominal fees for certain programs (NASAR certifications, etc)
For general inquires or for a full registration/information package
Contact:: registration@tristatesar.org
or
SAR C of NJ-TSSC, PO Box 304, Montvale, NJ 07645.
---
"Mountain Rescue: Strength Through Unity"
Members of the Alaska Mountain Rescue Group (AMRG) are excited and honored to be hosting the
46th annual MRA Spring Conference in Anchorage, Alaska, June 18-20, 2004.

AMRG, The University of Alaska Anchorage (UAA), and SAR teams throughout Alaska will join together to provide MRA teams and mountain rescuers from around the world a superb training event in a fantastic setting.
Recognizing that the complexities inherent in any SAR event are mitigated through good coordination and cooperation,the conference will emphasize the importance of coordinated action and teamwork as key elements in an effective mountain rescue response. Presentations and activities, especially the Field exercises, will focus on team problem-solving events, exploring a variety of issues and unique circumstances designed to actively engage all participants in the Team.
Classroom sessions will be held on the UAA campus with field sessions and pre-conference training held in the mountains of Chugach State Park—a 600,000-acre mountain park in Anchorage's backyard wilderness.

Make plans to come in June 2004 and enjoy the unparalleled beauty and wilderness of Alaska, and the hospitality of Anchorage, the University of Alaska, and Alaska SAR teams.
With nearly 24 hours of daylight in June…it's going to be the busiest, most exciting MRA event to date!
If you or your team would like to lead or host a particular venue, or make a presentation during this week, please contact Michael Thompson, Planning Coordinator.
If you have any questions, please contact Soren Orley at 907-786-1448 or e-mail at anseo@uaa.alaska.edu
---
Bangor, North Wales, Great Britain
Joint Conference of:
The Mountain Rescue Council of England and Wales (MRC)

The Mountain Rescue Committee of Scotland (MRC-S)

The Northern Ireland Mountain Rescue Co-ordinating Committee (NIMRCC)
In association with

The Irish Mountain Rescue Association (IMRA)

Advance information about UK Mountain Rescue Conference 2004
The Third Biennial UK Mountain Rescue Conference will be held at the University of Wales Bangor, Bangor, Gwynedd LL57 2DG, North Wales, United Kingdom, between the 10th and 12th September 2004.
---
INTERNATIONAL TECHNICAL RESCUE SYMPOSIUM
Gathering persons from across the spectrum of rescue disciplines to share news and views on advances in equipment and techniques, technical problems, and issues of mutual concern.
November 5-7, 2004
Albuquerque Marriott Hotel, Albuquerque, New Mexico
Limited Enrollment:
In order to encourage the informal free flow of information involving all participants, enrollment has been limited to 150 people. If necessary, a waiting list will be constructed.
Sponsors
ITRS is jointly sponsored by the American Alpine Club, Mountain Rescue Association, Fire-Rescue Magazine, National Association for Search & Rescue, Society of Professional Rope Access Technicians, and the National Cave Rescue Commission of the National Speleological Society.
ITRS 2004 brings together a wide variety of people involved in rescue, including those in mountain rescue, the military, law enforcement, park services, water rescue, outdoor recreation, fire service and rescue teams, along with equipment manufacturers and distributors.
FROM THEORETICAL PRESENTATIONS TO THOSE WITH PRACTICAL APPLICATIONS
Controversial Issues:
? New Developments in Equipment ? Improved Techniques ? Medical Considerations in Rescue
? Comparative Discussions of Team Techniques ? Analysis of High Angle Accidents ? Equipment Testing
? Developments in Helicopter Rescue ? Industry Standards ? SAR Screw-ups
ITRS encourages a free flow of information among the participants, including informal evening sessions where attendees share their experiences with their peers. Bring your slides so you can share your local experience with other symposium attendees.
ITRS 2004 PRESENTATION AWARDS
To encourage and reward excellence in presentation, the co-hosts have inaugurated a "presenter award" program. The program is looking to award and acknowledge presentations which reflect excellence in: facts and data (rather than opinion or conclusion); choice of topic (applicable to field work); and state of the art technical rescue. After the final presentation, the attendees will vote on the presentations based on seven categories; one award going to each category. Each winner will receive a $200 honorarium.
ASTM MEETING
A meeting of the ASTM F32 Search & Rescue Committee will be held following ITRS 2004 on Sunday afternoon and Monday at the Marriott.
ITRS 2004 REGISTRATION INFORMATION
Please call Sherry Cox at (706) 764-1437 ext. 234
Fees:
Before April 1, 2004
EARLY BIRD DISCOUNT!
• $195 AAC, MRA, NASAR, NCRC (NSS) SPRAT Members

• $230 Non-Member
After April 1, 2004
• $230 AAC, MRA, NASAR, NCRC (NSS) SPRAT Members

• $265 Non-Member
---
Washington State 2004 Search And Rescue Conference


Lewis County is hosting the
Washington State 2004 Search and Rescue Conference.


Come experience a GREAT time in Lewis County and participate in excellent training at a beautiful campground resort in the heart of the majestic Cascade Mountains of the Pacific Northwest.

May 21 to May 23, 2004
Pre-conference classes will begin on May 17, 2004 and conclude on May 21, 2004.





In The Spotlight

Conference Registration
12/20/2003

Confirmed Classes
01/03/2004

Confirmed Vendors
12/13/2003

Area motels
12/13/2003

The conference site location will be:the
Cascade Peaks Resort and Campground
11519 US Highway 12, Randle, Washington

Featured Class of the Month
CHILD STRANGER ABDUCTION HOMICIDE

This year's conference begins early on Friday morning when we host the CHILD STRANGER ABDUCTION HOMICIDE course. This eight-hour block on Friday is free for conference attendee's. This class will begin at 8:00 am and will conclude at 5:00 pm.

Our Instructor is Deputy Chris Boyer from the Contra Costa County Sheriff's Office SAR Team in California. Chris is a state certified cadaver dog handler and evaluator. As a California OES Law Enforcement Division Instructor Chris travels throughout the state of California training SAR Managers and supporting SAR in California. Chris has taught to agencies throughout the state, at National Seminars and for federal agencies.
<more>

This is the same location at which Lewis County hosted the highly sucessful conferences at in 1997 and 2000. The name of the facilty has changed. There are over 700 campsites, most of which have power and water available. There is a store along with laundry and shower facilities available on site as well.
---
Air Rescue Association of Canada
Helicopter Rescue Workshop 2004
April 23-24th, 2004
Early registration deadline extended until March 31, 2004.
The 2004 Air Rescue Association of Canada (ARAC) Helicopter Rescue symposium is an opportunity to gather persons from across the spectrum of Helicopter Rescue disciplines to share news and views on advances in equipment, techniques, problems and issues of mutual concern.
Location: Best Western Rainbow Country Inn
Chilliwack, British Columbia
Email: workshop2004@airrescue-canada.org
Downloads
2004 Helicopter Rescue Symposium Draft Agenda (PDF) - Updated March 20/04
2004 Helicopter Rescue Symposium Brochure (PDF)
2004 Helicopter Rescue Symposium Registration (PDF)
Links
Downloads
2003 Helicopter Rescue Symposium Brochure (PDF)
2003 Helicopter Rescue Symposium Registration (PDF)
Contact us:
P.O. Box 52229
North Vancouver, BC
V7J 3V5
---
Area Search Dog Seminar 2004
April 16-18th 2004
Lead Instructor - Bill Dotson
Location: New Salem State Historical Site, Petersburg, Illinois
This seminar will include classroom and field work. Limited registrations will be accepted to keep student-instructor ratio low.
SUBJECTS:
Selecting the K9
The Important Basics for Area Search Dog (ASD) Training

The Indication
Ranging / Hunting
Control

Scent Theory
Handler Training
Strategy and Tactics for Area Search
Ethics for SAR Dog handlers
Standards
Advanced Training Techniques
For further information, visit: http://www.illinoissearchdogs.com/
: rs35@aol.com
---
Go Back to SARINFO Home Page

SARINFO - A division of SAR Technology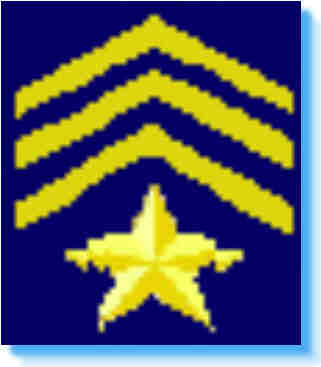 'Incident Commander Pro' software